Played on Planet Rock, Amazing Radio Playlisted, BBC Introducing NE, Radio 3 Spain
"One of the most infectious and diverse albums of the year" - Echoes and Dust
"Like the best electronic music, they're all tracks that make you want to dance" - Louder Than War
After paving their way through 2020 with 'Louder,' 'Frida Kahlo' and 'Vultures,' the time has come for Newcastle's Twist Helix to unveil their highly-anticipated second album Machinery, an 11-track release dropped via Paul Back Music on 20th November 2020.
Based on a raw, emotive cultural dissection, the three-piece alt-pop group delve in between English and Spanish in one of the most infectious and diverse albums of the year. Since their 2018 album 'Ouseburn,' Twist Helix has developed and mastered an unmistakeable sound. Both original and innovative, Bea Garcia, Matthew Barron and James Walker destroy genre boundaries and blend eras of music with ease. Fusing 80s synth work, distinctive vocal hooks, arena-sized melodies and a driving indie disco rhythm section, 'Machinery' has an unbelievably exciting formula, but no two songs are the same. On creating their second record, Twist Helix added: "Machinery' is everything that we wanted to say about our experience as a band; The way the industry works and how it contributes to the wider culture. It's the most political release we've made, but also the most personal. We've finally found our voice." With an addictive back catalogue and a whole host of English and European fans, it's easy to hear why Twist Helix have been championed by BBC Introducing North East and Radio3 (Spanish national radio), and why they've played Stockton Calling, Hanwell Hootie and Blackthorn Festival, not to mention headline shows across Britain and Europe.
From the explosive opener 'Louder,' to the fuzzy disco delights of 'Vultures', to the punk-driven 'Exposure,' this one is overflowing with energy from the get-go, and as soon as it can be played on a stage, you better believe it will happen with all guns blazing.
Armed with a hunger to write and create music, to say an up and coming band like Twist Helix are on their second album in two years is a refreshing sentence to hear in the current difficulties the industry is facing.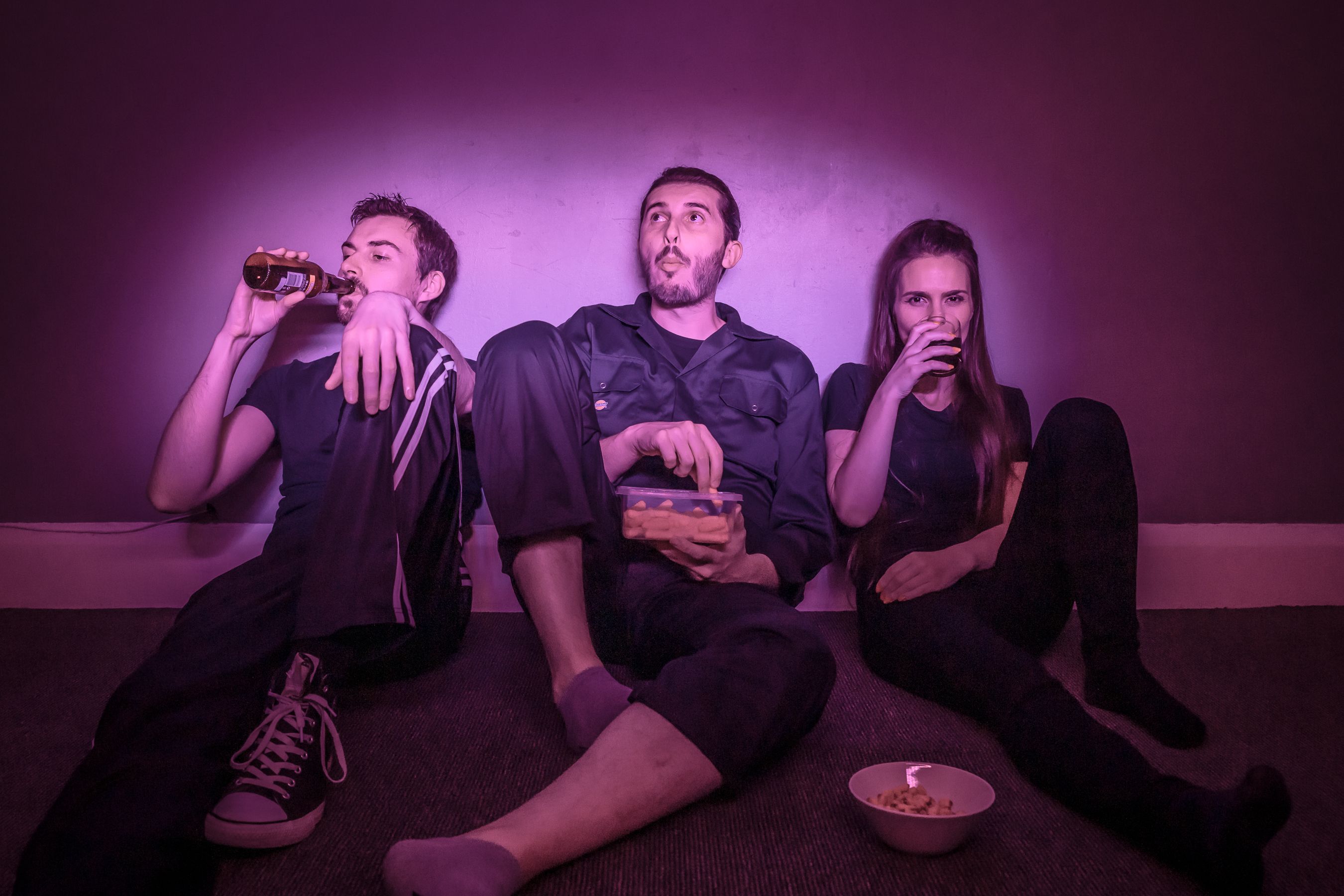 "Ouseburn promises social commentary, strident synths and stinging pop hooks by the bucket load" - M-Magazine (PRS Magazine), UK
"Jungle drums bearing down on Mordor-esque 80's synth, while frontwoman Bea takes vocalising to a new level [...] This is pretty strong stuff" - Freshonthenet, UK
"'Graphite' is the song you've probably been waiting your whole life for" - The Devil Has The Best Tuna, UK
"'Pulse' is the kind of song you can dive into and become immersed in the depths of its dark layers. It is, in a word, mesmerizing"– The Revue, Canada
"This three piece band produce thought-provoking female fronted electropop that is so engaging that we fell in love with as soon as heard it" – Electronic North, UK
"True anthems that could fill stadiums" - Radio3, Spain